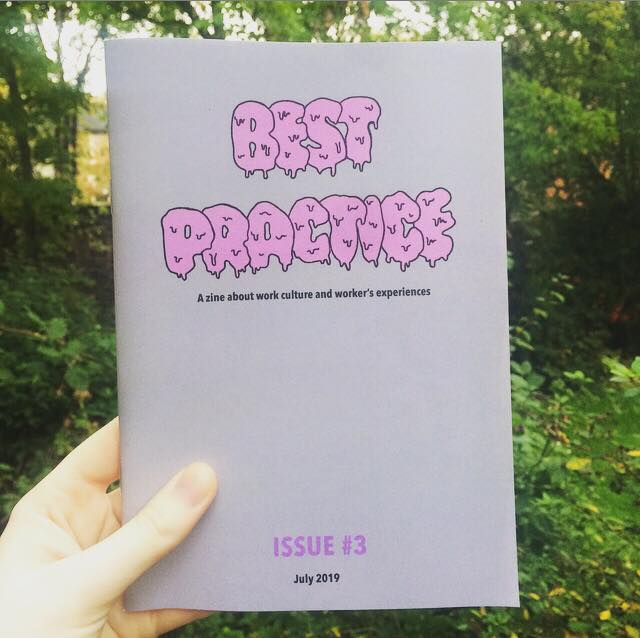 Best Practice Issue 3
£

4.00
Best Practice Issue 3 is finally out in the world!!
Issue 3 contains artwork, poetry, fiction, essays on rebellion and the changing role of the Dublin barman, workplace advice from our resident agony aunt Karen, a look at notable strike action from the past six months, and tons more!
A5 size, 46 pages in full glorious colour also on lovely recycled paper.
Featuring contributions from:
APU
INDIA BOXALL
ZOE C
MATTHEW EVERATT
DYLAN HALL
JAMIE HAMILL
STEVE HANSON
ELLEN O'DONOGHUE ODDY
SARAH PRITCHARD
FINTAN RYAN
ANNA SANDERSON
TAYLA SWAN
ALICE THOMPSON
LUKE YOUNG